Getting Certified in Documentation Audit/Desk Audit
To conduct any type of audit you need to be trained and well-prepared for it. And this training and entire process include being familiar with all the standards you have to implement. From now on, keep something in mind: ISO 9001 will be part of your family if you want to conduct Documentation Audits.
In the audit world—and business in general if you want to go through all the topics —, ISO standards are crucial to know about the guidelines and requirements you have to follow to conduct them. Otherwise, you will have problems with certain aspects and elements, starting with getting certified to conduct them. If you thought that any company or person could conduct it, you were right but this is possible as long as they meet every requirement and parameter in the mandatory standards.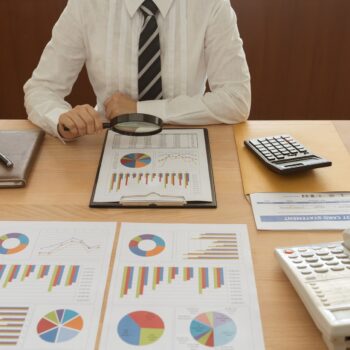 Now, ISOs aren't the only things you need to worry about. Conducting Desk Audits involved investing several resources in training your auditors or future experts in this area, and making sure they have all the materials and equipment to conduct it. This alone involves a lot of money not all companies have and we hate to be part of the group that has to put your feet on the ground.
But the truth is that some companies decide to neglect the idea of Documentation Audit due to how much effort, time, and resources they have to invest in order to conduct them. However, if you ask us if it is worth it or not, we will answer that it is without a doubt. After all, companies can obtain many benefits from them—which you can read and know about in another section of our website.
For example, you will be able to avoid or prevent future issues after an audit has taken place. How? Because reviewing the documentation that was recorded and collected from the main audit will help you to determine if there is some missing or wrong information that can affect your company. The quality of the audit will always increase when you perform a Documentation Audit afterward, and even if it is conducted several years after the main audit, you will still enjoy this benefit.
That being said, all this still has to do with the requirements and standards you have to implement. ISO 9001 is just the beginning of it since the ISOs you follow depend on the company or documentation you are assessing. If your company is in the automotive industry, you will need to get familiar with all the standards involved in this area. Otherwise, you won't have an idea of what needs to be reviewed nor understand the information recorded on the documents during the auditing process.

How can we help you with this?
At ISO Pros, we will help you to implement every ISO you will need to conduct your audits. After all, we are sure this is the main reason you are interested in getting certified and be able to manage an audit program. Because you want to handle your audits without having to depend on someone else.
We encourage this kind of thought since they are going in the right direction. However, keep in mind that you can also perform Desk Audits for other companies if you decide to provide such service. But what does this involve?
You will have to get familiar and certified in all the standards involved or related to the industries they are part of. Following the previous example, if your company is in the automotive industry but you will audit a company in the aerospace one, you can't expect the parameters and standards to be the same. You have to go back, study, analyze, and get certified in certain standards that are mandatory to conduct an audit in this industry or company.
Our company can help you with all this pile of work we are sure of is getting you overwhelmed. Luckily, you won't have to go through several headaches thanks to our well-qualified and trained auditors. They will help you to, first, understand ISO 9001 and all the guidelines established in the normative.
In this way, you will have the right idea of how you need to conduct and plan the audit in the first place. Later on, we will help you to keep all your ISO standards in place and maintain the requirements in check. This alone is a lot of work and we are sure that, if you are a company that has already started to conduct or train for Desk Audit, you must be having a hard time with it.
Don't worry nor feel ashamed of it. ISOs are always a headache, especially when you are not too familiar with them. Therefore, don't hesitate to rely on us and contact us for everything you need.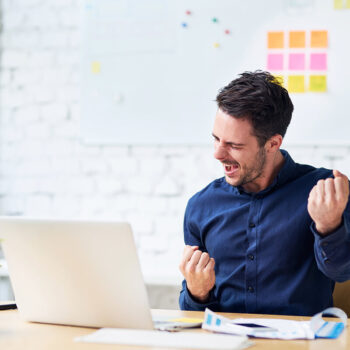 What about the certification?
Besides support and assistance, our company can get you certified. After all, we are a validated company in the ISO standard industry that also has a connection with auditing processes. To be more specific, you will be able to find consulting, support, auditing, ISO, and implementation services available all year round.
All you have to do is to contact us and request any of them. Now, many companies and people interested in getting certified with us ask us one question we are sure is rounding your mind: do you have to request the support to obtain the certification? Not at all.
Our certification service is apart from the support and implementation unless you decide it another way. So, don't feel compromised to pay for services you are not interested in when you only want and need your seal of approval. That being said, do you want to get started?
For this, you are free to contact us via phone, email, or by filling the contact form we have available. You only need to leave your information, the company's name, and what you need from us. We will be waiting for your message and our experts will reply within the first 24 hours. As for the call, the answer will arrive instantly.